Sean T. Morris founded The Morris Law Firm in 2010 and he is also the principal attorney in the firm.  Sean focuses his law practice on the needs of small and medium-sized businesses, assisting with purchase and sale transactions, organizational and operational documents, real estate issues, administrative matters, and business disputes.  In many instances, Sean serves as the outside general counsel to his clients, advising them on the legal issues that arise in the day-to-day management of their businesses.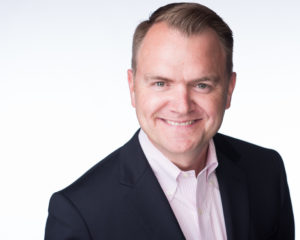 Sean's practice has a special focus on the legal needs of restaurant owners and he is one of the most sought-after authorities in the DC metro area on alcoholic beverage matters across all industries.  As a licensed commercial real estate broker, Sean also provides unique expertise in the area of retail and restaurant leases. Combining these skills with his exceptional business acumen allows Sean to provide a holistic, vertically integrated approach to getting your restaurant open and operational.
Prior to starting The Morris Law Firm, Sean spent the first part of his legal career at large law firms, advising multinational corporations and large financial institutions on range of litigation, compliance and enforcement matters.
Sean lives in Rockville, Maryland, with his brilliant wife, three hilarious children, and their rambunctious labrador retriever.
Education
J.D., Magna Cum Laude, The Catholic University of America, Columbus School of Law
M.A., Political Science and Public Policy, Stony Brook University
B.A., Government, Georgetown University
Bar Admissions
Court of Appeals of the State of Maryland
Court of Appeals of the State of New York
Court of Appeals of the District of Columbia
United States District Court for the District of Maryland
United States District Court for the District of Columbia
United States Court of Appeals for the Fourth Circuit (Maryland, Virginia, West Virginia North Carolina, South Carolina)
Memberships
International Council of Shopping Centers
National Association of Licensing and Compliance Professionals
National Association of Alcoholic Beverage Licensing Attorneys
Restaurant Association of Metropolitan Washington
Catholic Business Network of Montgomery County
Knights of Columbus, Rock Creek Council
Publications and Presentations

4 Relationships That Can Make or Break Your Restaurant Business, D.C. Bar, (Aug. 2016)
Diversifying Farm Operations Through the Production of Alcoholic Beverages, Maryland State Bar Association, Annual Meeting, Ocean City, Maryland (June 2015)
Liquor Liability, Licensing Issues on Tap in 2014, Maryland Bar Bulletin (Dec. 2013)