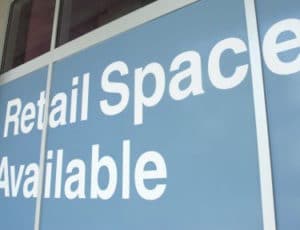 We work with lots of clients who are thinking about opening their first restaurant, or who are in expansion mode. When I get one of these calls, among my first questions is "are you working with a broker?" If not, I always try to encourage them to call one of the many experienced restaurant real estate brokers that I work with. Why? It's simple:
They Don't Cost Anything. If you work with a restaurant real estate broker as a tenant, you don't pay a dime. Your broker can pound the pavement and work the phones looking for available space and, if you find a good space, negotiate the business terms of the lease and shepherd the process through to signing. And, if it all works out, the landlord pays his commission. So you – quite literally – have nothing to lose.
They Know the Market. Unlike buying a house – where sale prices, along with detailed photos and precise locations, are readily available – renting commercial restaurant space can be an opaque, mysterious process. Price per square foot can vary dramatically from place to place, and landlords are often willing to give concessions (such as tenant improvement money or months of free rent) depending on the circumstances.  If you don't know the market, you won't know what to ask for. And you can leave a lot on the table.
They Know the Landlords. As we've written here before, who your landlord is can make all the difference in the world. There is no single greater relationship that will determine your success. And landlords, like people, run the gamut. Some are accommodating and forgiving. Some are tough but fair. And some are unrelenting and unforgiving. When you are signing a ten-year restaurant lease, you want to know which one you are dealing with, don't you?
They Know the Restaurant Business. A caveat here: a good broker should know the business. And this is where you need to do a bit of due diligence. You wouldn't hire a podiatrist to fill one of your cavities, right? You wouldn't hire an electrician to fix your toilet.  By the same token, don't hire someone who is used to filling office space for lawyers or accountants or dentists to find your next restaurant space. If you hire someone who knows the restaurant business, they can tell you the dead spots in a shopping center, and if the space you are looking at is one of them. They can tell you if the kitchen is suitable to your needs. They can tell you whether the demographics of where you are looking work for your concept, or if there is a lot of competition in the immediate vicinity. And if they are not sure of any legal issues (like can I get a liquor license for this location), they know enough to call a restaurant lawyer like us to make sure all questions are answered.  In short, only a broker who knows your business can make sure the terms of your deal are consistent with the needs of your business.
We work with experienced restaurant real estate brokers every day. When we get a restaurant lease from them, we know that the business basics will be covered – just as they know when they get the lease back from us, the legal terms will be airtight. We act as a team to make sure you get the best restaurant lease possible, and thereby have the best chance to succeed in your business.  If you need a referral to a good restaurant real estate broker, just give us a call. It's one of the biggest decisions you can make to get your restaurant business off on the right foot, and we'd love to help make sure that the decision you make is a good one.