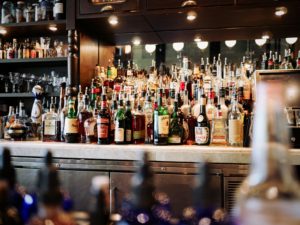 The Prince George's County Liquor Board, which is already down to three members due to the resignation of its chairman (following a guilty plea in a DUI matter) and another member (following a bribery arrest) will get an entire new membership later this year.  Pursuant to legislation passed in the recent 2017 Maryland General Assembly, the Board last week published a notice seeking applications for these members.
On that same date, the current members of the Board voted to cancel the upcoming hearings scheduled for June 27, July 12, and July 25, inviting the question of whether there will be any liquor board hearings at all until the new members are seated.  As the Board is required to approve all new and transfer liquor license applications, that will mean no new liquor licenses can be issued in Prince George's County until at least August, and quite possibly later than that.  Not being able to issue any new licenses during the summer months is, of course, not a good look for the County, which is touting its development boom and holding itself out as an alternative to high-priced Montgomery County and areas of Northern Virginia.  This delay and overhaul will not help those efforts, at least in the short term.
It has been a difficult few years for the liquor board in Prince George's County.  In addition to the well-publicized arrests noted above, in 2015, the former chairman of the Board  to the new chairman appointed by (at the time) incoming Governor Hogan.  This led to chaos at at least one hearing (of which I was in attendance), and the cancellation of multiple scheduled hearings before the the controversy was finally resolved.
The current members of the Board (as well as its fantastic staff) are conscientious public servants who probably deserve better, but so do the people of Prince George's County.  Here's hoping that this overhaul (and increase in oversight) can get the Board back on track.  Prince George's County is becoming more attractive to national and local restaurant chains (we've finalized several leases there just in the last couple of weeks), so a functional liquor board is vital to demonstrating that the County is someplace businesses should want to invest.