In business, it's easy to get lost, even when you know where you want to go.
Here at the Morris Law Firm, LLC, we not only give you directions, but help you stay on course.  Think of us as your trusted road trip companion, map in hand and giving you the turn-by-turn directions.  And if you get off track, we'll still be there, to figure out where things went wrong and help get you back pointed in the right direction.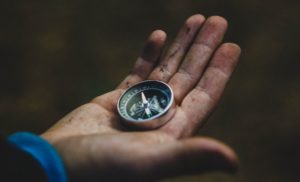 We are a full-service law firm with its primary office in Bethesda, Maryland, just outside of Washington, DC.  We serve the legal needs of small and medium-sized businesses on both sides of the Chesapeake Bay and throughout the State of Maryland.  The firm also has an active practice in Washington, DC, and regularly assists its clients with matters before the courts and federal agencies in our nation's capital.
The Morris Law Firm and its founding principal Sean T. Morris regularly assist clients in the areas of business law and counseling; commercial real estate and land use; civil and business litigation; and regulatory, administrative, and public policy matters.
The firm has special expertise in restaurant and alcoholic beverage law, providing legal services and advice to bars, restaurants, breweries, distilleries and many others in the hospitality industry.
Please contact The Morris Law Firm at 301.654.6570 if you require assistance in any of these areas.  We look forward to being of service.