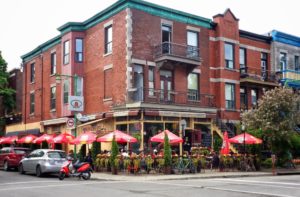 The Morris Law Firm has deep and broad experience in all manner of commercial real estate and land use matters effecting both tenants and property owners.
Due to our strong focus on the restaurant business we regularly assist our clients with commercial lease review and negotiation, and we are particularly well-versed in the many unique issues effecting restaurant leases.  We are also frequently called upon when a client is looking for space for a new restaurant, and advise such clients on issues related to zoning and liquor licensing regulations as they relate to any targeted locations.
The Morris Law Firm, LLC has also litigated multiple land use and commercial real estate disputes in the trial courts of Maryland and the District of Columbia and has argued land use matters before the highest courts in the State of Maryland.  Among the firm's successes was having a Montgomery County trial court judge declare a 30-year old eminent domain statute unconstitutional.
The firm is committed to ensuring that our clients are not saddled with unnecessarily restrictive commercial lease terms, and that all clients are permitted to enjoy their property to the fullest extent possible without unreasonable interference from the state or other nearby property owners.