There are a thousand ways to do it wrong.  And one way to do it right.
Here at the Morris Law Firm, LLC, we help you do it right the first time.  Or if you didn't, we aim to minimize the damage and help you move on — lesson learned, but still in business.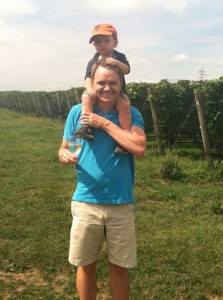 We are a full-service law firm with its primary office in Bethesda, Maryland, just outside of Washington, DC.  We serve the legal needs of small and medium-sized businesses, families, and individuals on both sides of the Chesapeake Bay and throughout the State of Maryland.  The firm also has an active practice in Washington, DC, and regularly assists its clients with matters before the courts and federal agencies in our nation's capital.
The Morris Law Firm and its founding principal Sean T. Morris regularly assist clients in the areas of civil and business litigation; real estate and land use; small business counseling; and regulatory, administrative, and public policy matters.
The firm has special expertise in alcoholic beverage law, providing legal services and advice to breweries, distilleries and those in the restaurant and tavern industry.
Please contact The Morris Law Firm if you require assistance in any of these areas.  We look forward to being of service.