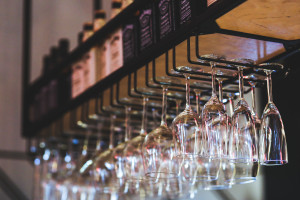 The production and sale of alcoholic beverages is one of the most highly regulated industries in the country.  Many of our liquor license laws date to the repeal of Prohibition.  The Morris Law Firm  has special expertise on these often complex and archaic legal and regulatory issues facing producers and sellers of beer, wine, and spirits.
While our focus is distinctly local, our reputation extends throughout the Mid-Atlantic, from New York to Maryland and beyond.
Retail Liquor Licensing
The Morris Law Firm LLC is the foremost liquor license law firm in Montgomery County and regularly assists restaurants, bars, and retailers on liquor licensing matters throughout the State of Maryland and in Washington, DC. Each of these jurisdictions presents significant challenges.
Maryland is unique in that every county in the State has its own set of liquor license laws, each with its own distinct requirements and restrictions. Meanwhile, the District of Columbia has multiple liquor license moratorium zones and liquor laws that allow small groups of citizens (as few as five) to interject themselves into the licensing process, often requiring the would-be licensee to enter into "voluntary" settlement agreements with these groups as a condition for the issuance of the license.
To successfully navigate this confusing and ever-changing legal and regulatory landscape often requires the assistance of an experienced liquor license attorney.  The Morris Law Firm has worked with clients ranging from independent mom-and-pop operations to international restaurant chains.
We can assist you with matters such as:
Liquor license applications
Protests and settlement agreements
Compliance with alcoholic beverage laws and regulations
Residency requirements and resident agent issues
Special entertainment permits
Liquor license renewals and transfers
Liquor board violations
If you are opening or acquiring a business that will require a liquor license, or if you need help protecting your current liquor license, contact the Morris Law Firm and speak to an experienced liquor license lawyer today.
Brewery and Distillery Law
The Morris Law Firm's attorneys are frequently consulted by start-up and well-established breweries and distilleries regarding federal and state laws that affect their businesses.  Among the matters with which we can assist you are:
Land use and real estate issues
State licensing requirements
Federal permitting and approvals
Regulatory compliance
Distribution agreements
Trademark review
Labeling issues
For more information on our firm's alcoholic beverage practice and how we can assist you in the operation of your brewery or distillery, please contact us.