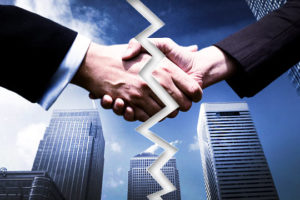 When involved in a restaurant transaction, the parties (understandably) spend much time and effort on examining the health of the business and the terms of the deal itself. The buyer will, among other things, study the restaurant's revenues and operating expenses, any potential liabilities, and the condition of the equipment involved. On the other side, especially if there is seller financing, seller will examine the creditworthiness and financial wherewithal of the buyer, as well as their experience in running such a business. And both sides (of course) will focus great energy on negotiating the purchase price.
Often forgotten in this exchange of information and examination of risks is the landlord. The landlord is a necessary party to almost all restaurant deals, because almost all restaurant leases contain provisions that require the landlord's consent to the assignment of the lease from the seller to the buyer. If the landlord does not provide that consent, the deal is off – even if the seller and buyer are in complete agreement on all terms.
For this reason, if you are considering listing your restaurant for sale, you should consult with your landlord to determine (or at least get a sense of) the conditions it might place on any such assignment. Is there a restriction on a change of format (e.g. the type of food)? Will the landlord require the new tenant to meet some threshold of financial strength? Determining these factors early on can save you from wasting time with a prospective buyer that has little or no chance of being approved by the landlord. And if you are a prospective buyer, among the first things you should ask the seller is if he has had these conversations with the landlord.  That question may save you from spending time and money (i.e. lawyer's fees) to negotiate a transaction that will be snuffed out by the landlord down the road.
So the lesson here is that, while it may take two to tango, it often takes three to finalize a restaurant deal.