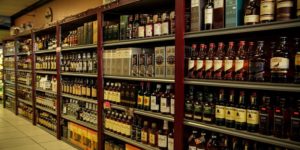 As we continue our review of the 2017 Maryland legislative session, which ended last week, it is clear that, for those of us in Montgomery County, one of the most consequential – and overlooked – new laws relates to how hard liquor is sold in the County. For the first time since anyone can remember, private retailers will be able to obtain the right to sell spirits such as vodka, rum, whiskey, and gin in their stores.
Now, as with all good things, there are some restrictions on who can apply for these privileges – for example, convenience stores that sell items other than beer and wine (e.g. snacks or groceries) will not be eligible. And eligible stores will still need to contract with the County for the authority to make these sales (with that process still to be worked out via regulations to be formulated by the County DLC).  But still, don't let anyone tell you any different – this is a very big deal.
Until now, anyone who wanted to buy a bottle of liquor to take home had to buy it at a County-owned retail store. This was a cause of great frustration to many, not only because residents were captive to the selection that the County Department of Liquor Control decided to stock in their retail stores, but also that there were only 26 such stores – for a population of over a million people.
With this change, there are now – immediately – approximately 150 stores that meet the requirements and are eligible to seek full beer, wine & liquor retail sale privileges. If even a fraction of those stores actually sought and obtained the right to sell liquor, the number of available outlets to buy spirits could double, or even triple. Presumably, many would attempt to differentiate themselves from the DLC-owned stores by offering more hard-to-find or craft spirit brands. This increased availability, variety, and overall competition will be great news for consumers.
But it is also wonderful news for so many of our County's small beer & wine store owners, who are generally prohibited by law from owning more than one store and can often struggle to finds ways to maintain profitability. As lawyers who work with small business owners every day, and who do all we can to ease that struggle, it is gratifying to know so many of our clients will have the opportunity to expand their product offerings in such a dramatic manner.