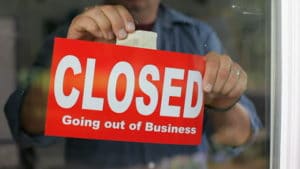 2017 has not been the easiest year for restaurants, particularly for sit down casual dining restaurants. Reports of store closures, missed earnings, and abandoned concepts have been a common occurrence this spring, as restaurants have tried to recover from its worst year since the recession. Even fast casual chains, which had been thought to be insulated from many of the challenges of the larger restaurant sector, have felt the pinch.
In recognition of this broad trend, we have been advising our clients that it has never been more important to focus like a laser on your lease, and not sign one you don't fully understand and feel comfortable with.  First of all, restaurant owners need to make sure that the rent is affordable. As concepts proliferate (many of which are backed with investment dollars), rents have escalated in many markets. While a location may be attractive, if you cannot collect revenues of approximately 10 times your monthly rent, you are probably paying too much. When you are scouting space, be sure to keep this closely in mind. Second, as it relates to your lease terms themselves, you should be sure to focus (and push back hard) on key provisions such as:
Assignment rights. If you ever want to sell your restaurant, or just get out of a concept that is not working, you will need to be able to assign your lease to someone else. Make sure your lease provides for the ability to do that.
Guaranty limitation. You will almost certainly be personally liable for any damages to your landlord if you breach your lease. There are ways to cap that liability, however, and limit any damage to yourself personally if you have to close or walk away.
Default provisions and remedies. Can your landlord kick you out if you are a few days late with your rent? Do you have any opportunity to cure the default if you are late? Many leases have very strict default provisions. You can soften those to allow you to recover if you hit a rough patch.
Exclusivity provisions.  Competition is tough in the restaurant business, but if you can, you should keep any direct competition out of your backyard.
Certainly rents are going up and there is a lot of competition for restaurant space, but the spate of restaurant closures, as well as softness in the broader retail market (as Amazon and other online retailers force closures in that sector), can present opportunities to negotiate. And, you can negotiate.  Too many restaurant owners simply sign the lease they are provided, thinking they have no choice.  You do — especially now.
If you know what questions to ask, and what pitfalls to avoid, at the time you are looking as space and signing a lease, there is no reason your restaurant can't be among the success stories.